I may sound a bit pushy but I just can't wait for the latest DC Universe Classics Wave 9 to hit Malaysian shores. I'm pretty sure TRU's gonna carry them albeit in very limited quantities and several other retailers like Jusco and Carrefour (of all places!) would stock these as soon as they get released by Mattel. On the other hand, I'm very sure that the ones I'm targeting is the one that's gonna be salvaged most by scalpers...and later to be extorted over eBay! The Wave 9 lineup looks great with Deadshot, Wildcat, Mantis, Guardian etc. but for the record I only want these two to be added into my JLA lineup:
Green Arrow
Black Canary

A point to ponder....there is a snapshot shown in
actionfigurepics.com
that clearly shows that these DCUC figures are priced at a nifty USD16.99 over in the States. Pretty interesting as these are priced at approximately USD22 over here in Malaysia. Must be to cover for the fuel surcharge to ship them from China to Malaysia (which magically/coincidently happen to be neighbouring countries in the greater Asian region!). Heh!
(sarcasm-like-snicker!)....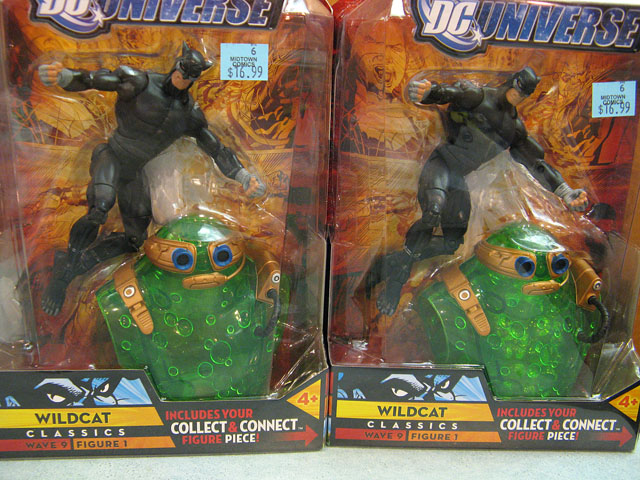 Filled Under: