This piece of imperial vehicle represents one of the most anticipated Star Wars memoribilia in my books. When it was first announced that Hasbro was gonna make a new mould for the AT-ST, many fans quickly guessed that it was to be significantly bigger than the previous 'Endor Battle-pack' version.....and it is! Like Wedge's X-Wing, this has proved to be quite challenging to find on Malaysian soil, let alone on major retailers' shelves. I could've sourced this from a fellow blogger-buddy in Uncle Sam's land, but decided to purchase it from a retail store I visited a few days ago. Guessed there was just too much hype from watching and holding the box alone! Heheh....I don't know when I'll eventually get the chance to actually open and tinker around with the AT-ST, been pretty tied up with stuffs lately. 'Till then, here are some pictures on the packaging.
And for kicks, here's a comparison pic between the new AT-ST and the previous version included in the Endor pack: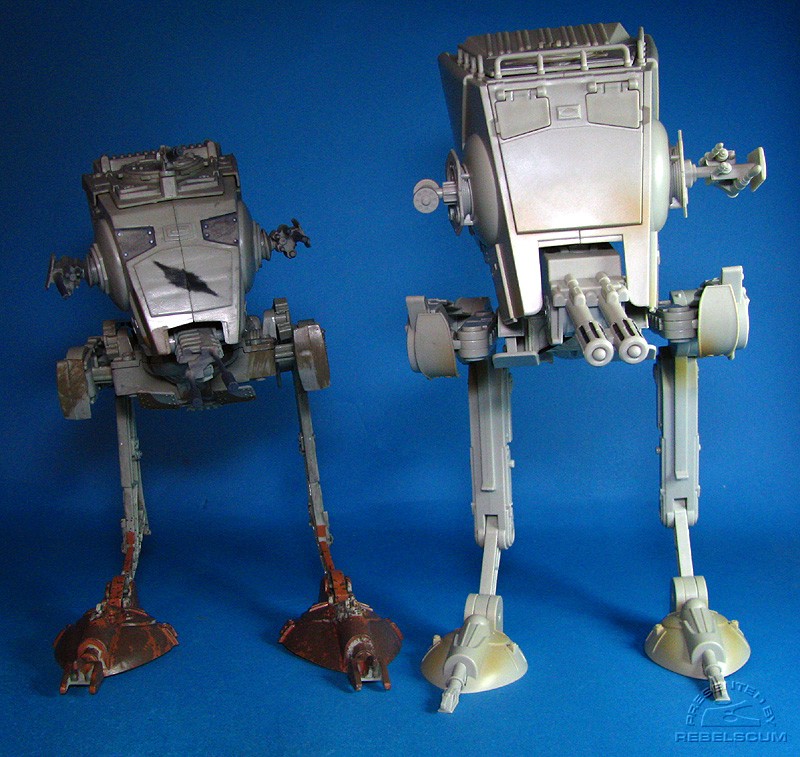 Credit goes to rebelscum.com for the picture
Come on Hasbro.....bring on the new AT-AT next!!!!!
Filled Under: